Air Dragon Portable Air Compressor
The Fast and Easy Way to Fill Your Tires !
 Prepare ahead emergency when on motion.Driving on tires with low air is dangerous. Don't let a flat tire slow you down! Air Dragon portable air compressor works with your car's 12-volt outlet to get you back on the road again. Simply plug in the adapter, attach the flexible hose to the tire and pull the trigger for turbo-powered air that inflates in no time.It takes the fear and guesswork out of over or under inflating your tires with its easy to use, auto-stop feature . 
Using Air Dragon is so easy. Set the pressure hose , then pull the trigger. Air Dragon stops automatically, giving you the right amount of air for a safer ride. This powerful air compressor includes multiple adapters so you can fill anything, any time. Its compact design is perfect for keeping around the house for air mattresses, bicycles, and sports balls, or in the car for a quick tire fill on the road. Get the perfect PSI with Air Dragon.
The portable air compressor Air Dragon is great for car tyres, sports balls, pool toys, air mattresses
  Stops automatically at perfect pressure! Small Tire Pressure? 
Just fill in and then go! Inflate a ball, a tire or a toy in minutes! 
Portable air compressor is operated by the cigarette lighter of your car 
The flexible pressure tube has a thread connector for proper sealing with tires 
 Easy to operate… Just plug it in to your car Set the pressure gauge and squeeze the trigger
Small enough to store right in the glove compartment.!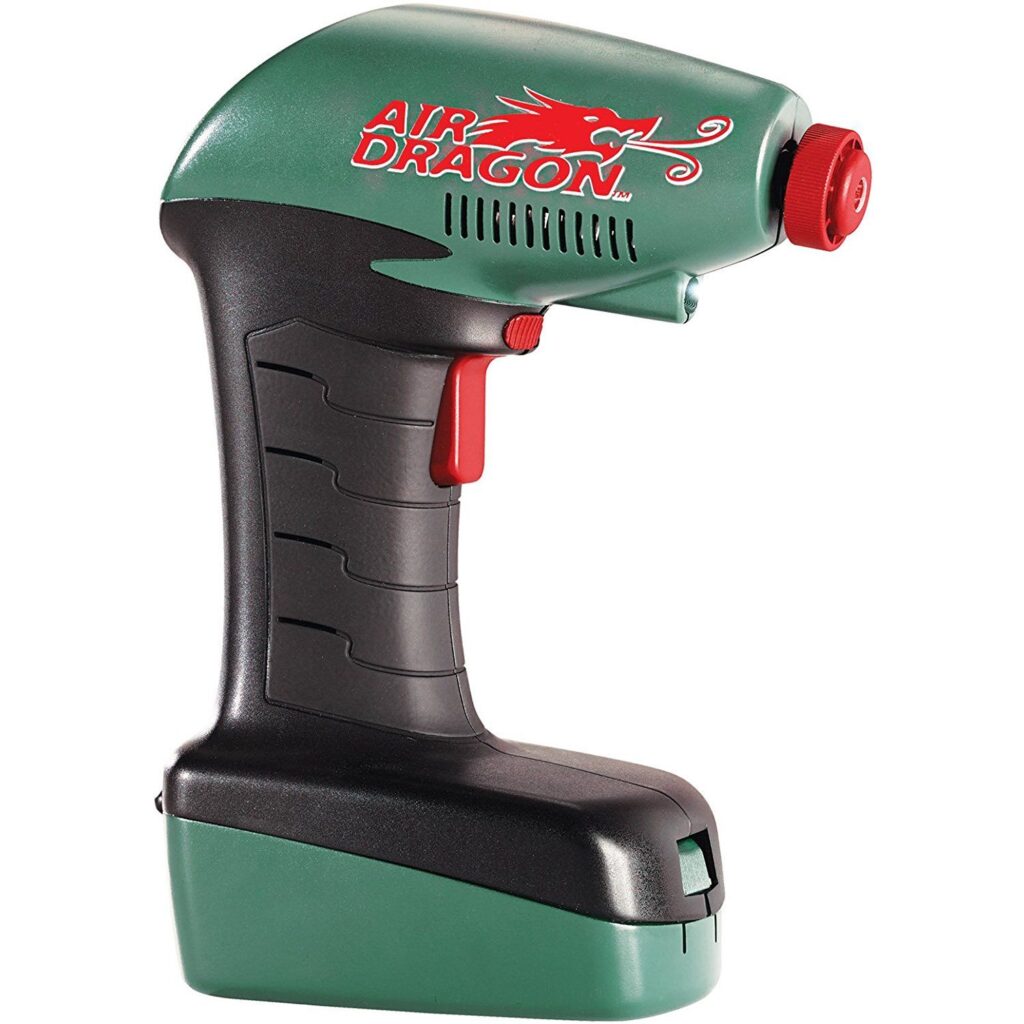 Easy-to-Read Analog Pressure Gauge
Turbo-Powered Air Makes Inflating Easy
Great for Bikes, Balls, Kiddie Pools, Air Mattresses and More!
Comes with Two Adapter Pins
Portable and fits in your trunk
Built-in LED light
Inflates tires in minutes- it's your handy roadside savior!
Plugs into your 12-volt car outlet so no need to charge batteries
14-foot power cable reaches all your tyres easily
Perfect for all those 'holiday' and outdoor inflatables
LED light takes the guesswork out of late-night emergencies
High pressure hose, and additional balloon and ball adapter pins included
Current Price: 
₦20,000
Order yours now before price goes back to ₦35000in:
Offer Valid while stock lasts
All orders within Lagos, Abuja and Port Harcourt are on payment on delivery-which means you don't pay until you receive the product.
Deliveries to other locations are required to make a part payment of₦2,000 before delivery and balance on delivery.
On confirmation of your order we will send you the account number to make your commitment fee
Call/Whatsapp us for more enquiries on 08187374487.
PLEASE BE SURE ABOUT BEING AVAILABLE WITHIN 1-5 WORKING DAYS FOR DELIVERY  AND BE READY FOR THIS PRODUCT WITH THE MONEY BEFORE  CLICKING THE SUBMIT BUTTON BELOW