THE NON STICK DOUBLE SIDED GRILL PAN!
This latest new design double sided grill pan is a must have cookware for your kitchen, the double sided pan with the silicon sealing on the edge and magnetic locking mechanism will create a pressure effect while cooking, locking in the heat and pressure to cook the food more quickly and evenly, therefore saving time and energy. The ergonomic handle design and stainless steel handle holder will ensure safe and comfort handling while cooking
The Double Sided Pan provides two types of surfaces – a flat surface and a riffled surface. Both sides distribute the heat evenly so you are able to get perfectly grilled meat every single time! Other than grilling, the Double Sided pan is also ideal for frying and also can be used as a pressure pan so you can experience meats that are falling of the bone without sacrificing hours of your time! 
The Double Sided Pan is made of high quality die-cast aluminium with non stick coating, so you do not have to worry about pieces of your meat sticking on the pan. Durable and easy to maintain, the Double Sided Pan can also be use with different cook tops such as halogen, electric, ceramic, or your traditional gas range. Versatile and efficient, this kitchen tool is a true asset for your home.
Impress your friends and family with perfectly grilled meat dishes and meals with the help of the Double Sided Pan. Now you don't have to pay ridiculously high prices for those perfectly grilled meat dishes when you can make it right in your own kitchen!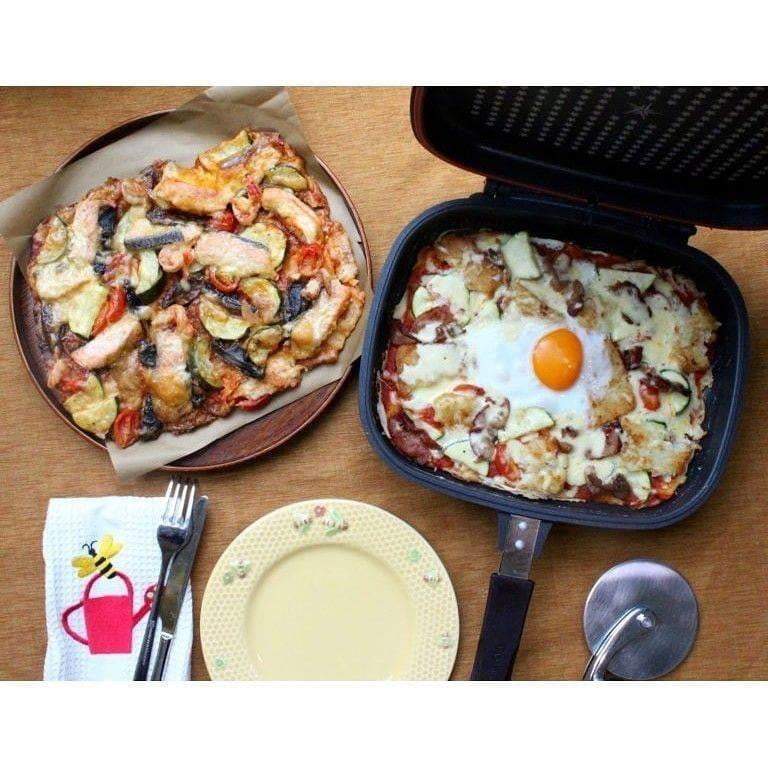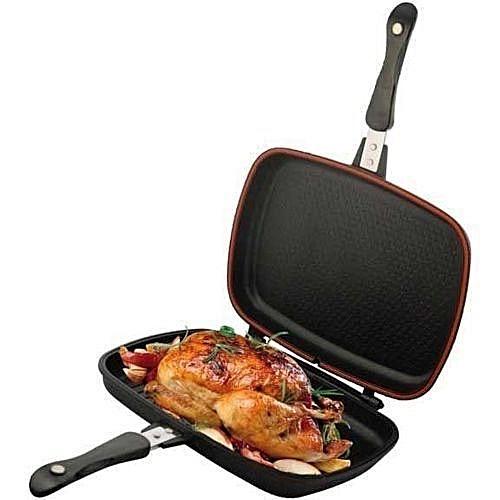 WHY YOU NEED THE DOUBLE SIDED GRILL PAN
Healthy Meals: You can now cook very healthy foods without using cooking oil that is detrimental to your health and well being.
FDA Approved Pan: With FDA approved non-stick coationg for easy cleaning and double layered aluminum hotplate creates heat distribution.Designed without plastic/rubber seal ring.
Multiple Use Function: Designed to fit all standard sized portable butane gas stoves. Grill, stove-top, indication safe.
Good For Cook: This detachable double pan can be used for frying, baking, grilling, broiling, and sauteing meats, vegetables and more! Perfect for making frittatas, omelettes, slow-reasted vegetables, steak, fish , sausages, bacon.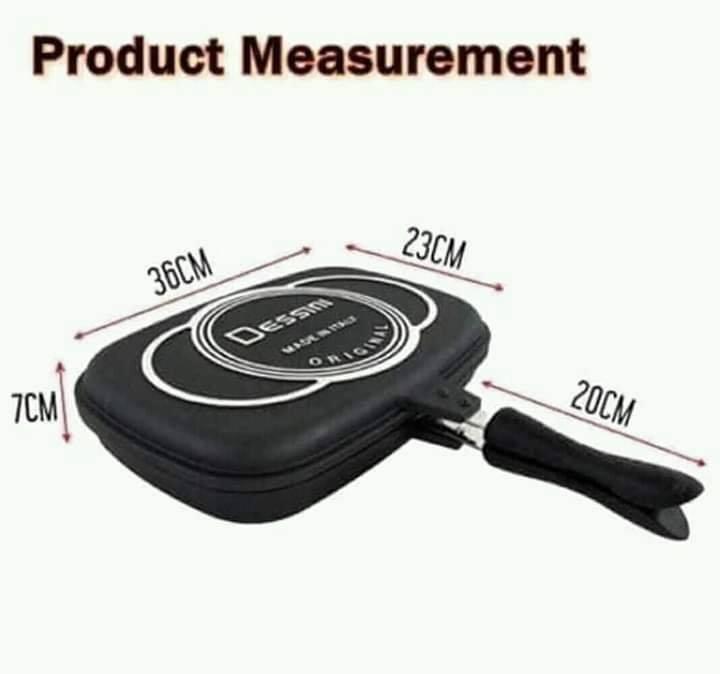 Non-Stick costing inside
Two surfaces inside
Heat Resistant coating outside for long lasting

With extra seal rubber

Double-sided pressure grill pan

Super-conductive die-cast aluminum Material

Magnetic locking mechanism

Cook food faster and evenly, saving time and energy

Less odor and smoke for frying food

Ergonomic handle design for safe and comfort handling while cooking

Great for cooking your favorite meat, seafood, or chicken

Easy and convenient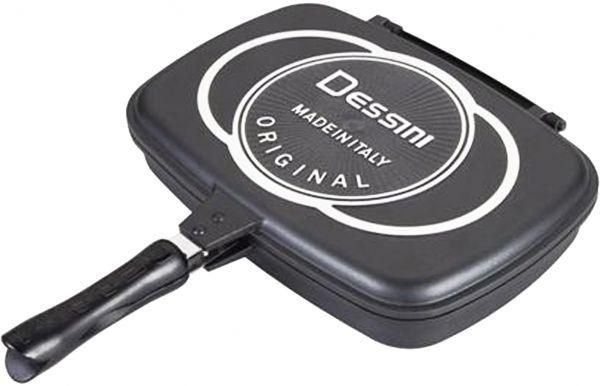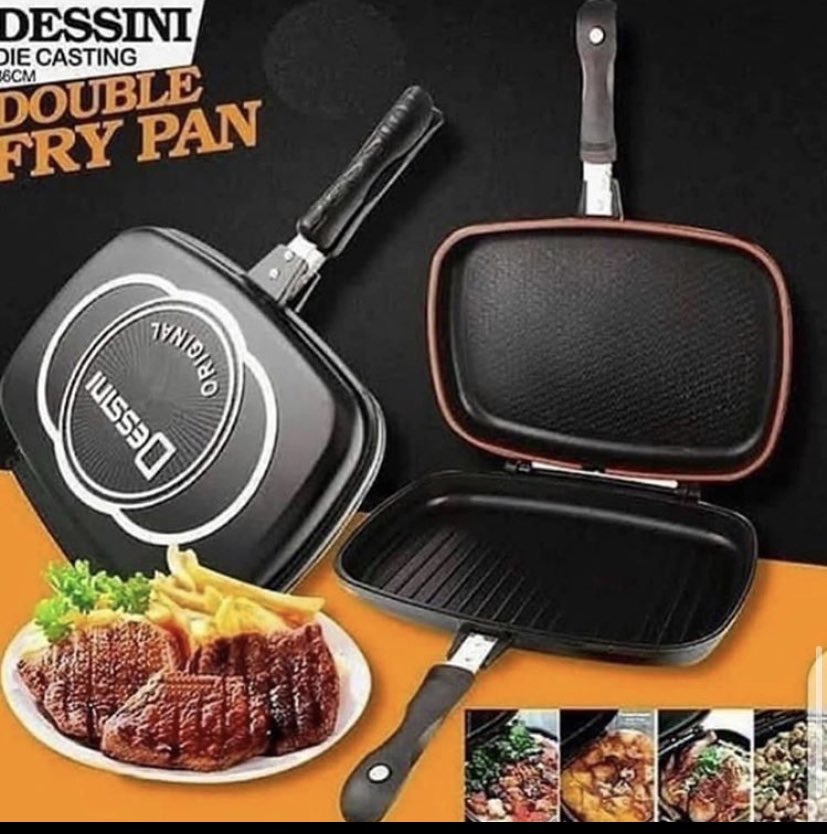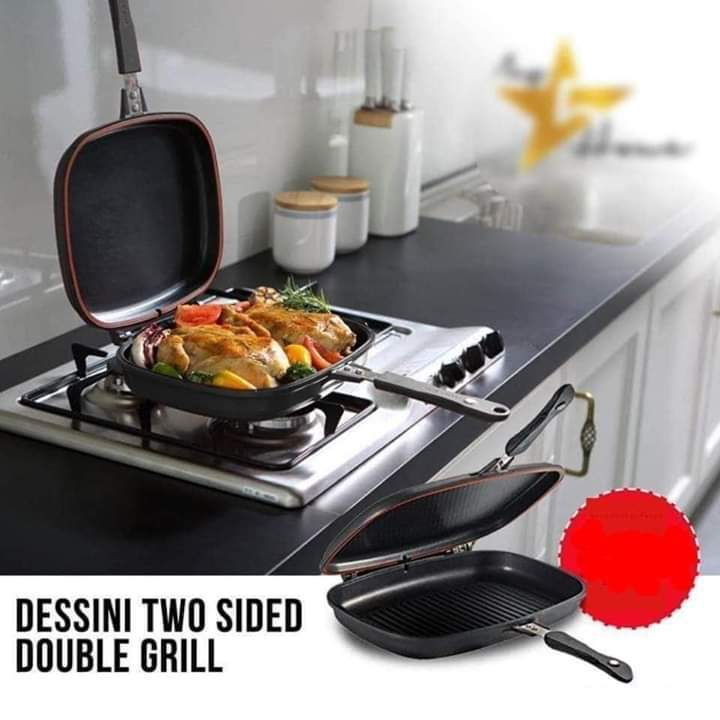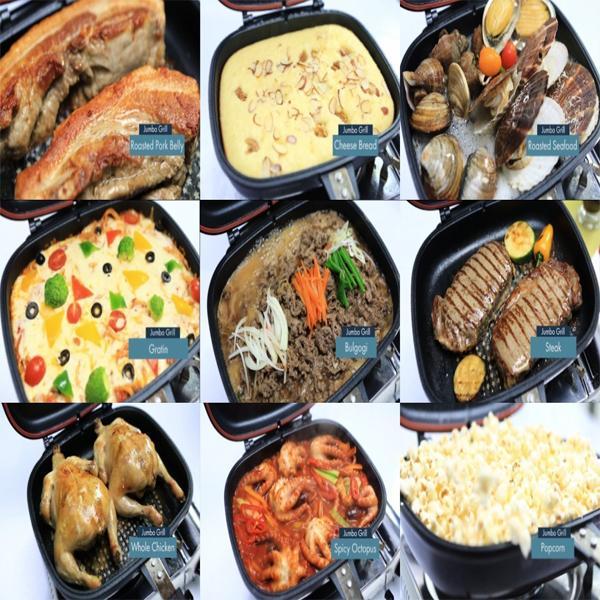 Flash
Sales!!!!
36cm–₦20,000
40cm–₦25,000
XMAS FLASH SALES FOR FASTEST FINGERS
BUY 3 GET 1 FREE
OR
BUY 2 GET FREE GIFT
Order yours now before price goes back to ₦35,000
Offer Valid while stock lasts
All orders within Lagos, Abuja and Port Harcourt are on payment on delivery-which means you don't pay until you receive the product.
Deliveries to other locations are required to make a part payment of₦2,000 before delivery and balance on delivery.
On confirmation of your order we will send you the account number to make your commitment fee
Call/Whatsapp us for more enquiries on 08187374487.
PLEASE BE SURE ABOUT BEING AVAILABLE WITHIN 2-5 WORKING DAYS FOR DELIVERY AND BE READY FOR THIS PRODUCT WITH THE MONEY BEFORE CLICKING THE SUBMIT BUTTON BELOW